Our District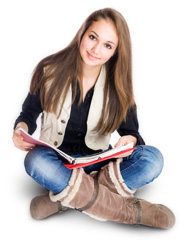 Capitan Municipal Schools serves students Pre-K through grade 12. The district utilizes the New Mexico Standards of Excellence as its primary curriculum for students and has a history of exceptional student success with a graduation rate of 82.4 percent and an attendance rate of 94.6 percent.
Beyond core offerings, Capitan Municipal Schools offers students the opportunity to experience a number of career and technical education courses, dual credit opportunities, participation in sports, and advanced placement courses.
Students in our schools enjoy a device to student ratio of one to one. Instructional technology is an important tool that teachers utilize on a daily basis. The board of education has continually invested in software and technology devices to ensure CMS students always have the most current technologies available. The district recognizes the important role technology plays, but the greatest instructional asset to students is the quality of teachers employed in our district.
Our Mission
Capitan Schools: A community where everyone is valued, safe, and nurtured, and where learners are empowered.
Our Vision
The purpose of the Capitan Municipal Schools is to educate all students. All other purposes are in support of this and are secondary. The schools are responsible for providing the atmosphere and instruction, so students can master learning objectives, acquire skills and knowledge, and display desirable personal qualities and values.